Project:
Applejuice
10 weeks
Scope:
Concept
Branding/Art Direction
Class:
Design Capstone
Annabelle Gould
2020
Applejuice
Design capstone
A platform that aims to connect and empower women with Type 1 diabetes.
Type 1 diabetes (T1D) is an autoimmune disease that inhibits the body's ability to produce insulin. It effects those who live with it physically, mentally, and emotionally.

As a woman with T1D, I recognized that the community lacked a space for women to have intimate and unfiltered dialogue about the challenges of living with this chronic condition. My solution is Applejuice, a platform with a mission to connect, celebrate, and empower the community of women with T1D. Applejuice is open-ended and always evolving, but it currently takes the form of a print magazine and online community.
Publishing voices of
women with T1D
Applejuice magazine is published quarterly, fueled by submissions of women with T1D. The magazine is filled with a wide variety of content, spanning topics such as mental health, relationships, and body image through the lens of T1D.


The print magazine exists as a way for women to feel connected to other women of T1D. The experience of receiving the magazine in the mail and flipping through it feels tangible and personal. Additionally, it aims to inspire the women reading it to take the time to reflect on their own experiences with diabetes, submit to the magazine, and contribute to the Applejuice community.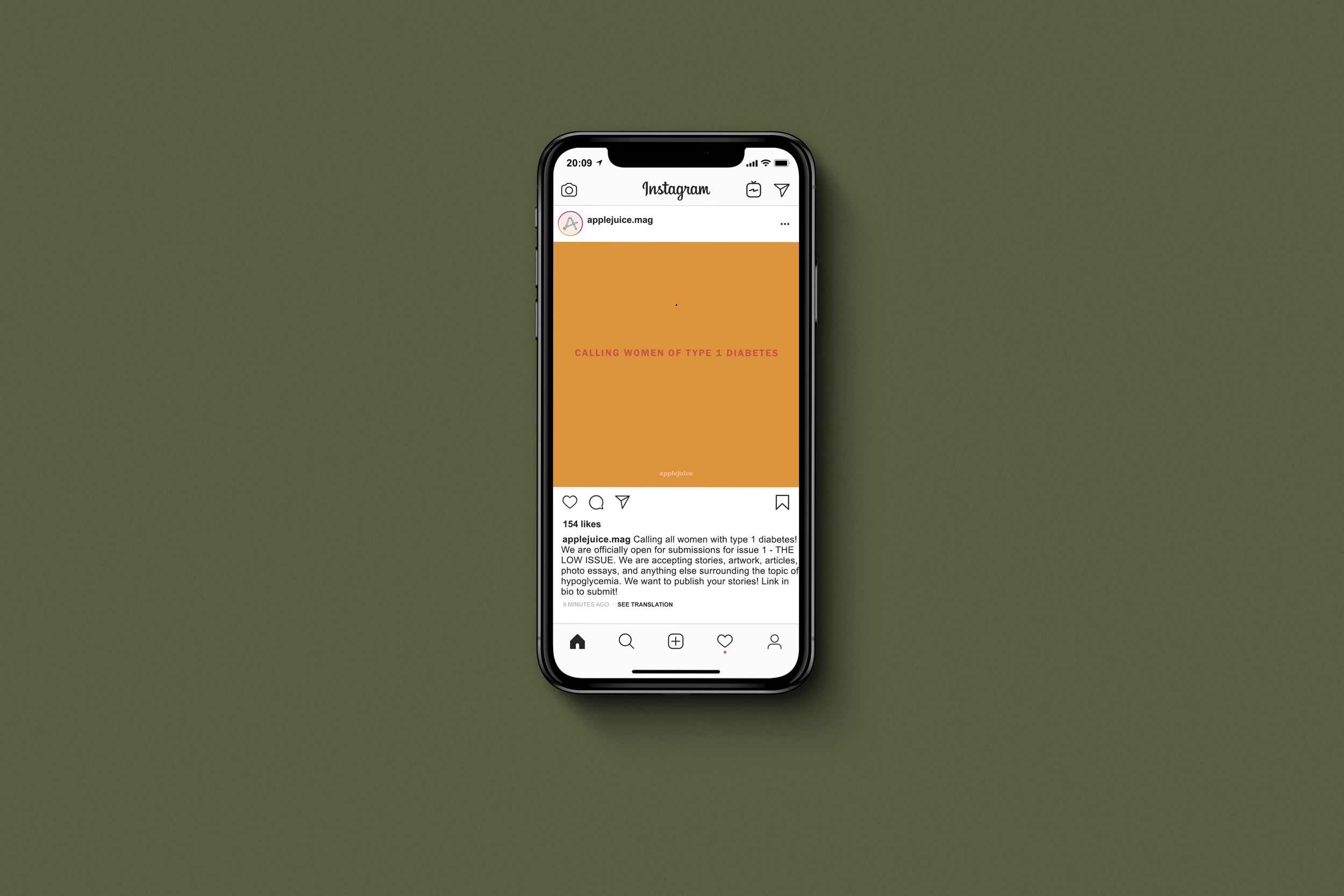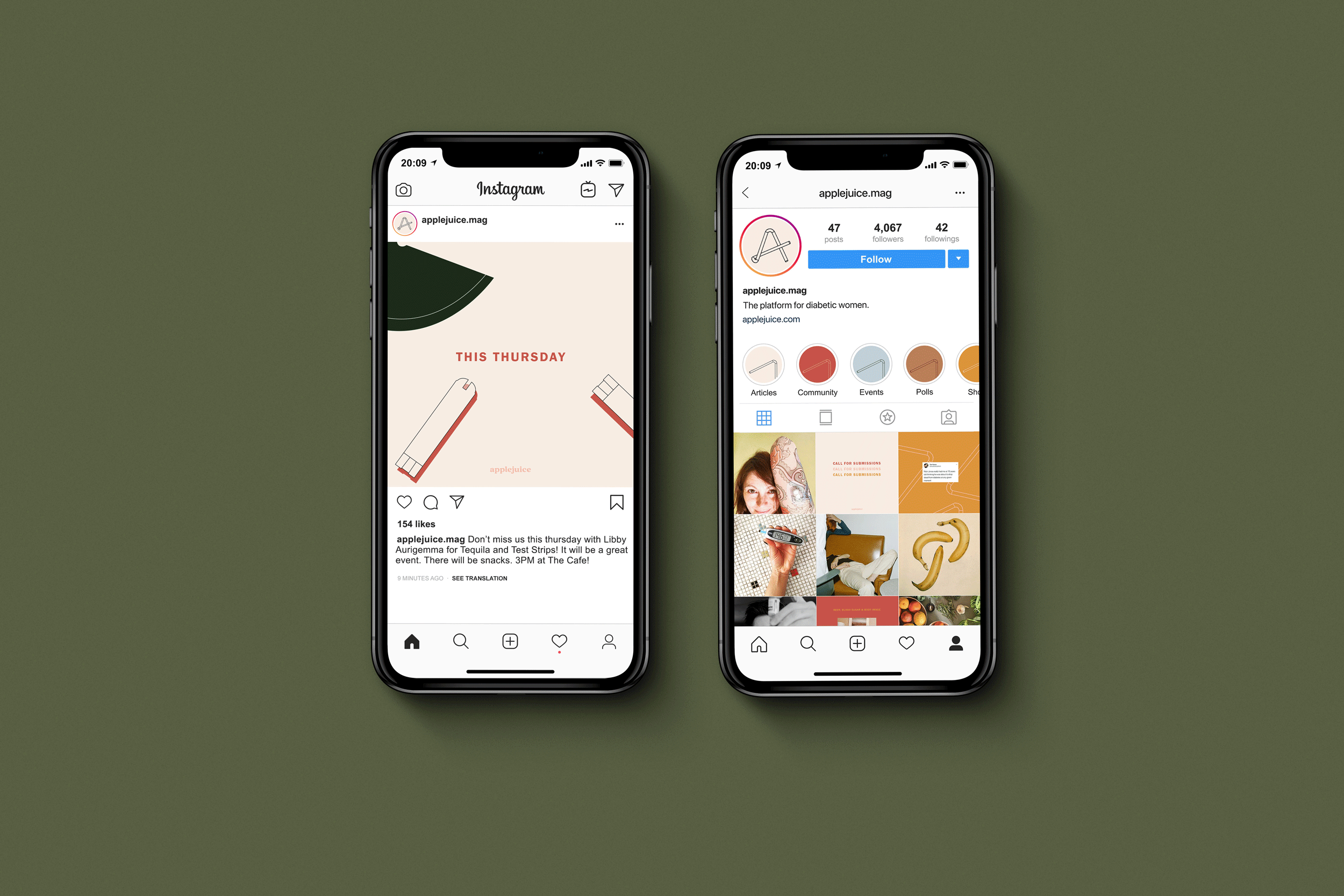 Fostering a supportive
online community
Applejuice also serves as a platform for real conversations with inspiring people in the community. In Tequila & Test Strips, for example, Applejuice invites Libby Aurigemma to host an open conversation about drinking, diabetes, and all the other things that women might not feel comfortable talking to their doctors about.